Renew a Teaching License in NV
(not a Nevada teacher, click here to find your state)
How do I renew a teaching license in NV?
Professional Learning Board is an approved provider of online PD for Nevada educators.
The Nevada Department of Education is where educators go to get up-to-date forms and renewal information for their teaching certificate. You may renew your standard or professional license up to 9 months before the expiration date of your current license.
Here is a step-by-step online checklist for renewing a teaching license in NV.
Standard – A standard license may be issued to an educator who has met all requirements for licensure in Nevada and does not hold a graduate degree. It is valid for five (5) years.
Professional – A professional license may be issued to an educator who has earned a master's or more advanced degree or has earned National Board Certification, has at least three years of verifiable full-time teaching experience, and has met all other requirements for licensure. A professional license is valid for six (6) years with a master's degree, eight years (8) with an Education Specialist degree, or up to ten years (10) with a doctorate.

What state requirements does a teacher in Nevada need to meet for renewal?
All Professional Learning Board courses include a free PD Tracker. 
Renewals for licenses issued on or before June 30, 2019, requirements may be completed utilizing:
Renewals for all standard and professional licenses (excludes retirees) issued on or after July 1, 2019, requirements may be completed utilizing:
15 renewal hours (formally called credits) per year can be earned by:
How do I renew an expired teaching license in NV?
Teachers can renew an expired Standard or Professional License with 6 renewal credits or 90 PD hours.
How do I get free PD hours for teachers in Nevada?
NV teachers can take Keeping Kids Safe, a free renewal hour class. This free online PD course is a great introduction to recognizing and preventing human trafficking for educators.
Get Online PD for Nevada Teachers
The Nevada State Education Association is proud to recommend Professional Learning Board.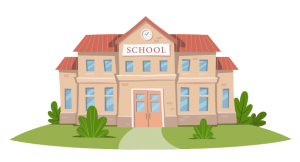 Looking for online continuing education and staff development for schools or districts? Check out 100% online PD at ConnectedPD.com!
How do I contact the NV Department of Education?
Contact the Nevada Department of Education
Office of Educator Licensure in Carson City
700 E. Fifth Street,
Carson City, NV 89701
Disclaimer: Please ensure the information and courses meet requirements for your teaching certificate and circumstances and align with what your state Department of Education requires. The new continuing education information and courses listed on this page are current as of April 5th, 2021 to meet the best information available. State licensing requirements and school district approval processes may change and it is your responsibility as a licensed or certified teacher to know your state certification renewal requirements and the process for submission and approval of all professional and staff development hours for renewing a license, licensing and certificate renewal and expired or lapsed certification. Professional Learning Board can not guarantee acceptance by your school, district, state Department of Education or licensing authority.