Need Help Teaching Online?
Hybrid teaching can be challenging!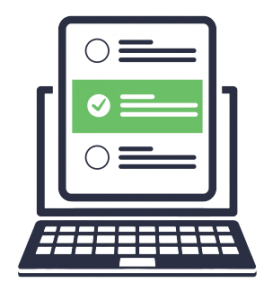 Professional Learning Board offers 100% online self-study classes for teachers and substitute teachers to learn how to teach online, in the classroom, or a hybrid of both.
How to Teach Online for the Classroom Teacher is a FREE 5-hour online PD course. 
✅ Gain new online teaching skills
✅ Learn cutting-edge tools and resources
✅ Become a virtual classroom pro

TEACHERS – Sign Up Today
SCHOOLS – Sign Up Today
The Online Teaching Package is compiled of 6 online PD courses (30 hours!)
✅ Become an online teaching expert
✅ Explore distance learning resources
✅ Only $15/course
TEACHERS – Sign Up Today
SCHOOLS – Sign Up Today
The Hybrid Teaching Package is made up of 6 continuing education classes (30 hours!)
✅ Become a blended learning pro
✅ Gain new hybrid teaching skills
✅ Only $15/course
TEACHERS – Sign Up Today
SCHOOLS – Sign Up Today
Teaching Online for the Classroom Teacher is a semester graduate credit course designed for teachers to learn more about online teaching.
✅ Get an official transcript
✅ Regionally accredited university.
University of North Dakota
Adams State University
Ashland University
Browse and download dozens of FREE resources, assessments, and guidelines for schools during the coronavirus pandemic.
✅ Explore lesson plans and templates
✅ Learn how to transition smoothly between different learning options
✅ Review guidelines and assessments for implementation
✅ Zero impact on your budget. Completely FREE!
The Hybrid Teaching Skills Program is a self-paced 120-hour program specifically for licensed teachers focused on teaching and learning regardless of where students, or teachers, are located. 
✅ Learn the foundations for hybrid teaching and set up an LMS
✅ Create lessons, both synchronous and asynchronous
✅ Only $695 for 12 CEUs from a regionally accredited university
The Hybrid Substitute Teacher Program is a self-paced 150-hour program created exclusively for substitute teachers with an emphasis on both pedagogy and educational technology.
✅ Implement a flexible lesson that can be taught online or in the classroom
✅ Run a video conference call and set up activities in an LMS
✅ Get more marketability with a Certificate of Completion
✅ Only $695 for 150+ hours of guided preparation and pedagogy
How can paraprofessionals best support students and teachers? Overcome uncertainty with this self-paced 65-hour Hybrid Education Assistant Program.
✅ Support teachers in hybrid, blended, remote, or in-person learning
✅ Assist teachers with preparing and teaching online
✅ Earn a Certificate of Completion
✅ Only $350 for 65+ hours of training