Renew a Teaching Certificate in LA
(not a Louisiana teacher, click here to find your state)
How do I renew a teaching certificate in LA?
The Educator Certification Portal provides links to quick reference guides and processes for certificate renewal. This Educator Resource Guide (2020-2021) has teacher resources.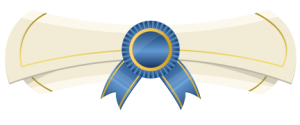 What state requirements does a teacher in Louisiana need to meet for renewal?
All Professional Learning Board courses include a free PD Tracker. 
As of September 2020, Continuing Learning Units (CLUs) are no longer required for nonpublic certificate renewal.

Non-public Temporary (T) Certificate holders must earn six semester hours of professional coursework annually. Coursework should address the needs of the regular and exceptional child, such as:

How do I renew a lapsed or expi

red teaching certificate in Louisiana?
A lapsed certificate can be reinstated with six semester hours of credit from a regionally accredited institution of higher education in approved coursework. The credit must be earned within the five year period immediately preceding reinstatement of the certificate.
How do I  add Plus 30 Graduate Hours to my Louisiana certificate? 
Using the Certification Update packet, an individual should include official transcripts showing graduate credit earned from a regionally accredited university. Graduate credit used toward Plus 30 must be in addition to the graduate credit used in the master's program. 
What is the new Literacy PD requirement for Louisiana teachers?
Each K-3 teacher who teaches reading, math, science, or social studies must take an approved professional development course in foundational literacy skills instruction that is based on the science of reading, and includes information on instructing students regarding phonemic awareness, phonics, fluency, vocabulary, and comprehension.
The state Department of Education will develop a list of approved professional development courses no later than December 1, 2021. More information on this literacy requirement can be found here.
How do I g

et free PD for teachers in Louisiana?
LA teachers can take Keeping Kids Safe, a free CLU class. This free online PD course is a great introduction to recognizing and preventing human trafficking for educators.
Get Online PD for Louisiana Teachers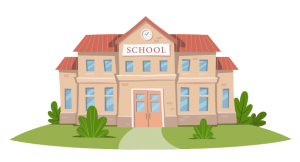 Looking for online continuing education and staff development for schools or districts? Check out 100% online PD at ConnectedPD.com!
How do I contact the LA Department of Education?
Contact the Louisiana Department of Education
1201 North Third Street
Baton Rouge, LA 70802-5243
(877) 453-2721
Disclaimer: Please ensure the information and courses meet requirements for your teaching certificate and circumstances and align with what your state Department of Education requires. The new continuing education information and courses listed on this page are current as of August 30th, 2021 to meet the best information available. State licensing requirements and school district approval processes may change and it is your responsibility as a licensed or certified teacher to know your state certification renewal requirements and the process for submission and approval of all professional and staff development hours for renewing a license, licensing and certificate renewal and expired or lapsed certification. Professional Learning Board can not guarantee acceptance by your school, district, state Department of Education or licensing authority.