Renew a Teaching Certificate in NY
(not a New York teacher, click here to find your state)
How do I keep and renew a teaching certificate in New York?
Teachers and teacher assistants use online professional development and continuing education courses to renew a teaching certificate in NY and NYC. 
Acceptable CTLE must be taken from a sponsor approved by the Department. Renew a Teaching Certificate by Professional Learning Board is an approved sponsor of online CTLE courses (sponsor ID number #23341).

What state requirements does a teacher in NY need to meet for renewal?
All Professional Learning Board courses include a free PD Tracker.
According to the NY State Department of Education, an educator with a professional classroom teaching certificate, educational leadership certificate, or Level III teaching assistant certificate is required to successfully complete 100 clock hours of acceptable CTLE, including 15 hours of Language Acquisition Requirements (ELL & ESL), to renew a teaching certificate in NY. Each semester-hour of credit through a regionally accredited university equals 15 clock hours of CTLE credit.
Holders of Professional English to Speakers of Other Languages certificates or Bilingual Extension Annotations are required to complete a minimum of 50 percent of the required CTLE clock hours in language acquisition.
How do I advance my teaching salary in NY and NYC?
Renew a Teaching Certificate by Professional Learning Board is an approved provider for salary differential online courses (both UFT A+ Credits and ASPDP P-credits). Salary differential courses can be applied towards the BA+30, BA+60, MA+30 differentials, and NYS PD requirements.

ASPDP P-Credit and UFT A+ Credit  online courses for salary differential:
Professional Learning Board A+ credit and P-credit courses are approved and recommended by UFT, ASPDP, and ITeachNYC.
How do I get free CTLEs for teachers in New York?
NY teachers can take Keeping Kids Safe, a free CTLE class. This free online PD course is a great introduction to recognizing and preventing human trafficking for educators.
Get Online PD for New York Teachers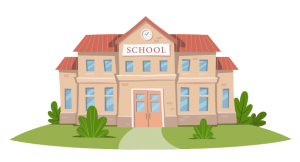 Looking for online continuing education and staff development for schools or districts? Check out 100% online PD at ConnectedPD.com!
How do I contact the NY State Department of Education?
Contact the New York State Department of Education
89 Washington Avenue
Albany, NY 12234
(518) 474-3852
Disclaimer: Please ensure the information and courses meet requirements for your teaching certificate and circumstances and align with what your state Department of Education requires. The new continuing education information and courses listed on this page are current as of August 30th, 2021 to meet the best information available. State licensing requirements and school district approval processes may change and it is your responsibility as a licensed or certified teacher to know your state certification renewal requirements and the process for submission and approval of all professional and staff development hours for renewing a license, licensing and certificate renewal and expired or lapsed certification. Professional Learning Board can not guarantee acceptance by your school, district, state Department of Education or licensing authority.