Renew a Teaching License in VA
(not a Virginia teacher, click here to find your state)
How do I keep and renew a teaching license in Virginia?
Teachers use online professional development and continuing education courses to renew a teaching license in VA. Licenses for renewal may be submitted to the Office of Licensure any time after January 1 of the year of expiration.  Renewal requests should not be submitted prior to January 1 of the year of expiration. Points for renewal will be based upon activities that may be earned from graduate credit courses from a regionally accredited university or professional development activities.
One semester hour = 30 points
5 clock/contact hours = 5 points
The substance or content of each renewal activity must be consistent with the license holder's goal(s) for professional development and must clearly fit one or more of six domains of professional competency in education.  

What state requirements does a teacher in VA need to meet for renewal?
All Professional Learning Board courses include a free PD Tracker.
According to the VA Department of Education, Virginia teachers who hold a five-year renewable license must complete 180 points for renewal.
In response to 2018 General Assembly legislation (House Bill 1125 and Senate Bill 349), effective July 1, 2018, the Board of Education issues ten-year renewable licenses.  No longer are five-year renewable licenses issued.  On January 24, 2019, the Board of Education approved that individuals renewing ten-year licenses will be required to complete 270 professional development points for renewal. 
According to the Renewal Manual, if a teacher is employed by a public or nonpublic accredited school, the division reviews and accepts the professional development activities and will submit the renewal request on the teacher's behalf.
If a teacher is not employed by a public or nonpublic accredited school, a written request by mail must be submitted to the Department of Teacher Education and Licensure, Virginia Department of Education, P. O. Box 2120, Richmond, Virginia 23218-2120 requesting pre-approval of professional development activities or coursework. The request for pre-approval of a renewal activity must include documentation of the activity for which the applicant is requesting. All RenewaTeachingLicense.com online courses for Virginia teachers have a printable Course Information Sheet that can be submitted.  
A teacher seeking license renewal must complete online courses in child abuse and neglect recognition and and on the indicators of dyslexia. The Virginia Board of Education offers free online approved training modules for child abuse and dyslexia.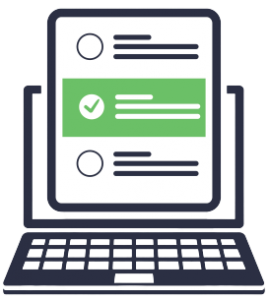 What is the new cultural competency requirement in VA?
The Virginia Board of Education has revised its teacher performance standards and evaluation criteria to include an evaluation of cultural competency. Guidelines on how this will effect license renewals will be released between July 1, 2021 – June 30, 2022. 
For school-wide cultural competency training, The Board of Education will issue guidelines by December 31, 2021.  School Boards must require individuals employed by the divisions and licensed by the Board of Education to take cultural competency training once every 2 years. Qualifying staff must take the training for the first time by the start of the 2022-2023 school year. 
How do I get free PDPs for teachers in Virginia?
VA teachers can take Keeping Kids Safe, a free PDP class. This free online PD course is a great introduction to recognizing and preventing human trafficking for educators.
Get Online PD for Virginia Teachers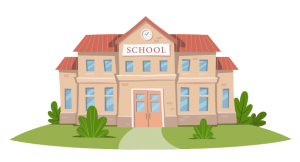 Looking for online continuing education and staff development for schools or districts? Check out 100% online PD at ConnectedPD.com!
How do I contact the VA Department of Education?
Contact the Virginia Department of Education
101 N 14th St
Richmond, VA 23219
(800) 292-3820
Disclaimer: Please ensure the information and courses meet requirements for your teaching certificate and circumstances and align with what your state Department of Education requires. The new continuing education information and courses listed on this page are current as of August 31st, 2021 to meet the best information available. State licensing requirements and school district approval processes may change and it is your responsibility as a licensed or certified teacher to know your state certification renewal requirements and the process for submission and approval of all professional and staff development hours for renewing a license, licensing and certificate renewal and expired or lapsed certification. Professional Learning Board can not guarantee acceptance by your school, district, state Department of Education or licensing authority.