Renew a Teaching License in OR
(not an Oregon teacher, click here to find your state)
How do I keep and renew a teaching license in Oregon?
Teachers use online professional development and continuing education courses to renew a teaching license in OR. Here is a fillable PDU Log. Timeline for completion of PDUs:
PDUs must be completed during the life of the license except as provided for carryover units.

An educator may carryover 25 PDUs from their prior licensure period. The carryover allowance of Continuing PDUs may only be from the previous reporting period.

PDUs must have been completed within five (5) years of the date of application to qualify for reinstatement requirements.
According to the OR Department of Education, teachers in OR must complete:
Continuing PDUs are calculated as follows:

What state requirements does a teacher in OR need to meet for renewal?
All Professional Learning Board courses include a free PD Tracker. 
PDU activities must fall within one of seven Oregon Standards for Professional Learning:
Teachers (both bachelor's and master's prepared) employed in Oregon public schools may complete Advanced PDUs to move from a Preliminary (or former Initial I Teaching License) to a Professional Teaching License. Advanced PDUs are are tailored to meet performance goals of the novice teacher. 
Licensed school counselors are required to report on their completion of professional development related to suicide prevention, treatment and management. 
PDUs must be completed during the life of the license except as provided for carryover units. You may request to use a maximum of 25 unused PDUs submitted for your
previous renewal by sending an email to contact.tspc@oregon.gov with your request.

What state requirements does a teacher in Oregon need to meet for reinstating an expired teaching license?
To reinstate an expired Preliminary or Professional teaching license, most teachers are required to complete additional PDUs. Check out this chart from the Oregon Department of Education to verify how many PDUs you may need.
How do I get free PDUs for teachers in Oregon?
OR teachers can take Keeping Kids Safe, a free PDU class. This free online PD course is a great introduction to recognizing and preventing human trafficking for educators.
Get Online PD for Oregon Teachers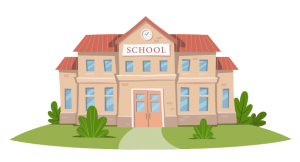 Looking for online continuing education and staff development for schools or districts? Check out 100% online PD at ConnectedPD.com!
How do I contact the OR Department of Education?
Contact the Oregon Department of Education
255 Capitol Street NE
Salem, OR 97310-0203
503-947-5600
Disclaimer: Please ensure the information and courses meet requirements for your teaching certificate and circumstances and align with what your state Department of Education requires. The new continuing education information and courses listed on this page are current as of August 30th, 2021 to meet the best information available. State licensing requirements and school district approval processes may change and it is your responsibility as a licensed or certified teacher to know your state certification renewal requirements and the process for submission and approval of all professional and staff development hours for renewing a license, licensing and certificate renewal and expired or lapsed certification. Professional Learning Board can not guarantee acceptance by your school, district, state Department of Education or licensing authority.