Renew a Teaching Certificate in WV
(not a West Virginia teacher, click here to find your state)
How do I keep and renew a teaching certificate in West Virginia?
Teachers can renew their WV teaching certificate using the online portal.
Teachers use online professional development and continuing education courses to renew a professional certificate in WV. All licenses and certifications expire on June 30 of the last year of validity. 

What state requirements does a teacher in WV need to meet for renewal?
All Professional Learning Board courses include a free PD Tracker. 

3-Year Validity Option
West Virginia teachers must complete six semester graduate credits from a regionally accredited university to renew a WV teaching certificate. 
1-Year Validity Option
Teachers in WV must complete three semester hours from a regionally accredited university to renew a West Virginia teaching certificate. 
Get Online PD for West Virginia Teachers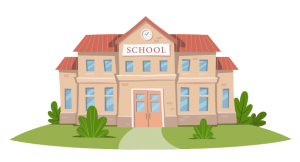 Looking for online continuing education and staff development for schools or districts? Check out 100% online PD at ConnectedPD.com!
How do I contact the WV Department of Education?
Contact the West Virginia Department of Education
1900 Kanawha Boulevard East
Charleston, West Virginia 25305
(304) 558-2681
Disclaimer: Please ensure the information and courses meet requirements for your teaching certificate and circumstances and align with what your state Department of Education requires. The new continuing education information and courses listed on this page are current as of August 29th, 2023 to meet the best information available. State licensing requirements and school district approval processes may change and it is your responsibility as a licensed or certified teacher to know your state certification renewal requirements and the process for submission and approval of all professional and staff development hours for renewing a license, licensing and certificate renewal and expired or lapsed certification. Professional Learning Board can not guarantee acceptance by your school, district, state Department of Education or licensing authority.