Renew a Teaching Certificate in TX
(not a Texas teacher, click here to find your state)
How do I keep and renew a teaching certificate in Texas?
Teachers use online professional development and continuing education courses to renew a teaching certificate in TX. Renew a Teaching Certificate from Professional Learning Board is an approved provider of CPEs for teachers in Texas.
150 Continuing professional education (CPE) hours are required to renew a standard TX certificate. Your certificate will be set to inactive status if you do not renew by the expiration date. CPE hours are required, even if your certificate has already been set to inactive status. Certificates cannot be renewed by completing examinations. 
1 semester credit hour = 15 clock hours.
What state requirements does a teacher in TX need to meet for renewal?
All Professional Learning Board courses include a free PD Tracker.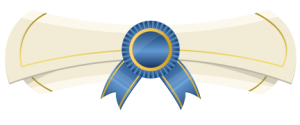 According to the Texas Education Agency (TEA), at least 80% of CPE activities shall be directly related to the certificate(s) being renewed and focus in the standards required for the initial issuance of the certificate(s), including:
• content and area knowledge and skills;
• professional ethics and standards of conduct;
• professional development, which should encompass topics such as the following:
An individual who holds a classroom teacher certificate that is renewed on or after June 1, 2019, must complete CPE activities directly related to each of the topics below. Not more than 25% of the CPE activities for a classroom teacher shall include instruction in the following topics:
• collecting and analyzing information that will improve effectiveness in the classroom;
• recognizing early warning indicators that a student may be at risk of dropping out of school;
• digital learning, digital teaching, and integrating technology into classroom instruction;
• educating students with disabilities, including mental health disorders;
• educating students who are educationally disadvantaged;
• educating English language learners;
• educating students at risk of dropping out of school; and
• understanding appropriate relationships, boundaries, and communications between educator and students.

The following type of additional CPE requirement trainings may be counted toward certificate renewal:
education courses that use technology to increase the educator's digital literacy; and assist the educator in the use of digital technology in learning activities that improve teaching.
Get Online PD for Texas Teachers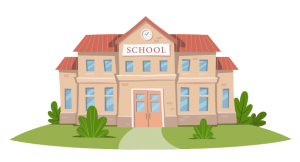 Looking for online continuing education and staff development for schools or districts? Check out 100% online PD at ConnectedPD.com!
How do I contact the TX Education Agency (TEA)?
Contact the Texas Education Agency
1701 N. Congress Avenue
Austin, Texas, 78701
(512) 463-9734
Disclaimer: Please ensure the information and courses meet requirements for your teaching certificate and circumstances and align with what your state Department of Education requires. The new continuing education information and courses listed on this page are current as of February 16th, 2021 to meet the best information available. State licensing requirements and school district approval processes may change and it is your responsibility as a licensed or certified teacher to know your state certification renewal requirements and the process for submission and approval of all professional and staff development hours for renewing a license, licensing and certificate renewal and expired or lapsed certification. Professional Learning Board can not guarantee acceptance by your school, district, state Department of Education or licensing authority.