Renew a Teaching Certificate in MI
(not a Michigan teacher, click here to find your state)
How do I renew a teaching certificate in MI?
The Michigan Online Educator Certification System (MOECS) is where educators go to get up-to-date forms and renew their teaching certificate. The first step is to log-in, then update your personal information, next, add your professional learning, and follow the application steps.
Teaching Certificates are five-year teaching certificates with unlimited renewals. Each renewal adds five years to the certificate's validity. A renewal can be requested any time after January 1 of the expiration year. Educated-related professional learning must be completed since the issue date of the most recent certificate.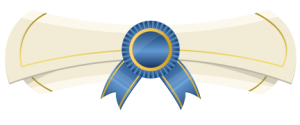 What state requirements does a teacher in Michigan need to meet for recertification?
All Professional Learning Board courses include a free PD Tracker. 
Teachers and school administrators, as well as school psychologists, renewing a license or certificate must complete 150 hours aligned to the professional's grade level of certification and area(s) of endorsement from these PD categories for renewal:
As of July 1, 2020, when districts choose to allow DPPD to be used for recertification, they must enter it into the Michigan Online Educator Certification System (MOECS) as State Continuing Education Clock Hours (SCECHs). This process replaces individual educator entry and the requirement for districts to review and sign each educator's individual DPPD form.

How do I get free professional learning hours for teachers in Michigan?
MI teachers can take Keeping Kids Safe, a free professional learning hour class. This free online PD course is a great introduction to recognizing and preventing human trafficking for educators.
Get Online PD for Michigan Teachers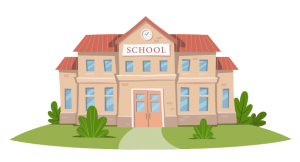 Looking for online continuing education and staff development for schools or districts? Check out 100% online PD at ConnectedPD.com!
How do I contact the MI Department of Education?
Contact the Michigan Department of Education
608 W. Allegan Street
P.O. Box 30008
Lansing, MI  48909
(833) 633-5788​
Disclaimer: Please ensure the information and courses meet requirements for your teaching certificate and circumstances and align with what your state Department of Education requires. The new continuing education information and courses listed on this page are current as of August 30th, 2021 to meet the best information available. State licensing requirements and school district approval processes may change and it is your responsibility as a licensed or certified teacher to know your state certification renewal requirements and the process for submission and approval of all professional and staff development hours for renewing a license, licensing and certificate renewal and expired or lapsed certification. Professional Learning Board can not guarantee acceptance by your school, district, state Department of Education or licensing authority.