Renew a Teaching Certificate in FL
(not a Florida teacher, click here to find your state)
How do I renew a teaching certificate in  Florida?
Visit the Florida Department of Education Educator Certification for the information to renew a teaching certificate in FL, certification, forms for recertification, and the teaching certificate renewal process for both Florida Department of Education employees and Non-Florida Department of Education employees.
Here are step-by-step instructions for the New Online Licensing Service site from the State of Florida Educator Certification Department. 

What requirements does a teacher in FL need to meet for renewal?

All Professional Learning Board courses include a free PD Tracker. 

All RenewaTeachingCertificate.com online courses are considered "appropriate topics for renewal credit" and
have been used by teachers to meet state requirements for renewing a certificate in Florida.

Applications must include
6 semester hours of college credit through a regionally accredited university. This must include at least one online semester credit course for teachers in Florida about teaching Students with Disabilities to satisfy the ESE and SWD credit requirements for certificate renewal. The SWD class must be earned during each renewal period to renew your FL certificate. 
How do I reinstate a Professional Certificate in FL?
If your Florida Professional Certificate lapsed, you need to earn six (6) semester hours of college credit, including 1 semester hour in teaching students with disabilities (SWD).
What is the new Florida Reading Requirement for certificate renewal?
As of December 22nd, 2019, there is a new requirement for FL certificate renewal (coming soon to RenewaTeachingLicense.com). An educator whose application for renewal of a certificate with a beginning validity date of July 1, 2020, or thereafter, must have earned at least 2 college credits in the use of explicit, systematic reading instruction, developing phonemic awareness, and implementing multi sensory intervention strategies IF the educator is any of these coverages. More information on the new requirement can be found here.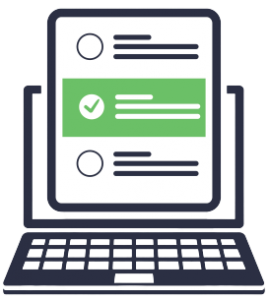 How do I satisfy coursework for a disciplinary action in Florida?
The Final Order will state the parameters of the disciplinary action taken against an individual's certificate. The Education Practices Commission may issue a variety of penalties, including college-level coursework. (Ethics in Education graduate course is coming soon!)
Get Online PD for Florida Teachers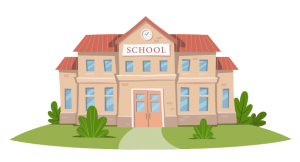 Looking for online continuing education and staff development for schools or districts? Check out 100% online PD at ConnectedPD.com!
How do I contact the FL Department of Education?
Contact the Florida Department of Education
Bureau of Educator Certification
Turlington Building, Suite 1514
325 West Gaines Street, Tallahassee, Florida 32399
(850) 245-0505
Disclaimer: Please ensure the information and courses meet requirements for your teaching certificate and circumstances and align with what your state Department of Education requires. The new continuing education information and courses listed on this page are current as of December 14th, 2021 to meet the best information available. State licensing requirements and school district approval processes may change and it is your responsibility as a licensed or certified teacher to know your state certification renewal requirements and the process for submission and approval of all professional and staff development hours for renewing a license, licensing and certificate renewal and expired or lapsed certification. Professional Learning Board can not guarantee acceptance by your school, district, state Department of Education or licensing authority.